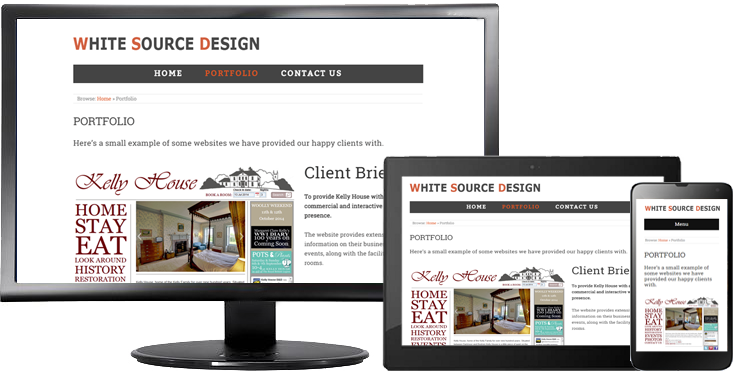 We are a Web Design Company based between Tavistock, Devon & Launceston, Cornwall.
We aim to provide you with the services you require for all your web design needs.
We will look deeply at your business requirements, large or small, see what you want to gain from your website and whether what you have asked for would accomplish that aim. If we don't think it will, we'll explain clearly why and offer alternative suggestions for your business success.
We will never oversell by supplying you with a product or feature that won't benefit you or your business.
We aim to provide you with honest, fast, affordable and well tailored solutions for your web design needs.
What We Offer
We can design and build a wide range of mobile friendly websites to meet your needs, from small blogs all the way through to eCommerce solutions. Not sure what you need from your web presence? Well we're here to help you find out.
We will ascertain the best way in which a website can benefit your business as a tool rather than just being a vehicle to acquire an online presence. For the most part having a Web Presence just isn't enough. The purpose and goals of a website need to be clearly defined and then refined with great precision. Our mission is to help guide you through this process!
All our websites are fully manageable enabling you the site owner to take control and manage your own content. You can even update your website from you mobile or tablet while on the move.
Our services and prices are bespoke to meet each client's unique needs. We are here to help you and your business needs, so talk to us today to find out why we are different.